To mark Black History Month we are shining a light on the immense contribution made by black men and women over centuries in fighting for, rebuilding, healing, protecting and securing Britain.
From the First World War to recent conflicts in Afghanistan and Iraq, black men and women have served, and continue to serve, with courage, honour and compassion.
Below are six stories of service and sacrifice, and you can discover more through our partnership with Black History Month.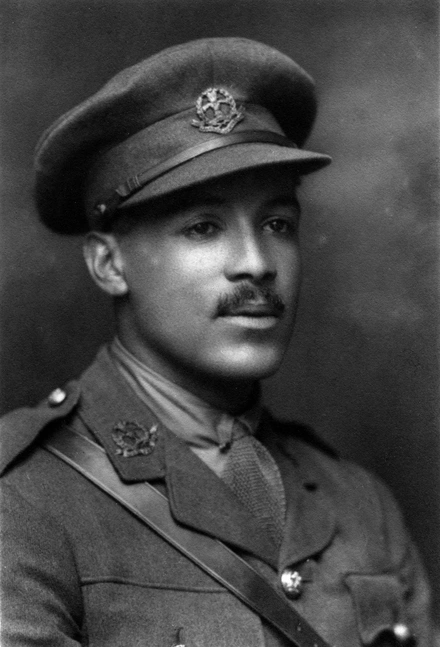 Walter Tull
Walter Tull was one of English football's first black players and during WW1 he became the British Army's first ever black officer to command white troops.
Beginning his career at Tottenham Hotspur, he went on to play 111 games for Northampton Town before the outbreak of the First World War.
Tull enlisted with Middlesex Regiment, part of a 'Footballers' Battalion' and fought extensively in the war.
At one stage he was sent home suffering from "shell shock", but returned to battle in 1917 having been commissioned as an officer.
Tull was mentioned in dispatches for his 'gallantry and coolness' at the battle of Piave in Italy in January 1918.
Two months later he was killed in No Man's Land at the age of 29 during the second battle of the Somme.
Arthur Roberts
For more than 20 years the story of Arthur Roberts lay in the attic of a house in a quiet suburb of Glasgow. But when a young couple bought the property in 2004, the letters, diaries, memoirs, drawings, photos and memorabilia were found – and the story preserved forever.
Read more about Arthur's story
Born in Bristol in 1897, Arthur's father was a ship's steward from Trinidad. Arthur grew up in Glasgow and volunteered for service in 1917, serving at the Battle of Passchendaele.
After Passchendaele, he came through the war unscathed but was later restricted to non-combat jobs by a bad case of trench foot.
After the war he returned to Glasgow where he worked all his life as a maritime and electrical engineer.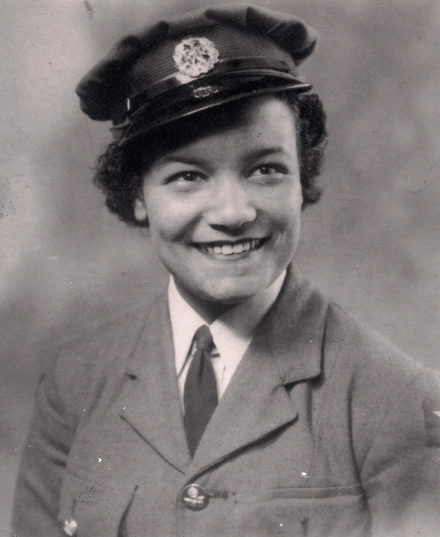 Lilian Bader
When the Second World War broke out, Lilian joined the Navy, Army and Air Force Institutes (NAAFI) at Catterick Camp in Yorkshire.
The NAAFI was created to run the recreational establishments of the British Armed Forces and to sell goods to the service personnel and their families. However, when it was discovered that her father was of Caribbean heritage, she was asked to leave.
Lillian returned to domestic service until she discovered the RAF was accepting black recruits, and in March 1941 she became one of the first Black British women to serve in the Women's Auxiliary Air Force (WAAF).
Lilian became a Leading Aircraftwoman and gained the rank of Acting Corporal.
After meeting her husband and becoming pregnant she left the WAAF in 1944, later graduating from London University and becoming a teacher.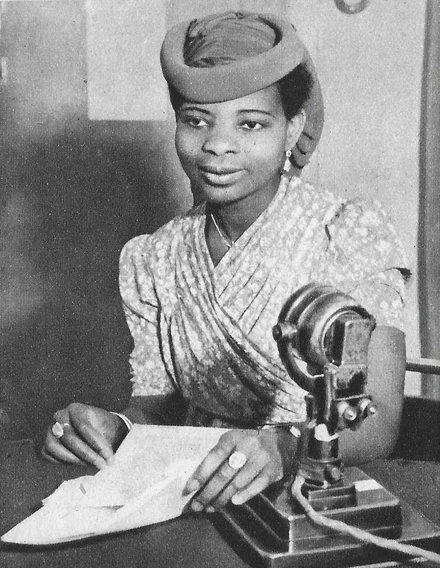 Princess Ademola
Princess Omo-Oba Adenrele Ademola was a Nigerian princess who trained as a nurse in London in the 1930s, and remained working there through the Second World War.
Ademola was the daughter of the Alake of Abeokuta, a significant king in the southern region of Nigeria, and she first arrived in Britain aged 22 in Plymouth on 29 June 1935.
After attending school in Somerset she began her training as a nurse at Guy's Hospital in London where she became a qualified registered nurse in 1941.
She worked in hospitals across London during the Second World War and also featured in a film called 'Nurse Ademola' was made by the Colonial Film Unit to promote the efforts of people across the then British empire.
Johnson Beharry
Born in Grenada, Sergeant Johnson Beharry was awarded the Victoria Cross, the highest award for gallantry given to members of the British military, for extreme heroism in 2004.
More on Johnson Beharry
While serving as a Warrior vehicle driver with the Princess of Wales's Royal Regiment in Iraq, he twice risked his life to save his crew and others.
Ambushed by rocket propelled grenades and machine gun fire, his commander and gunner were incapacitated and Beharry took the initiative to drive through withering fire out of the killing area.
In order to see he had to keep his hatch open and as a result was shot in the helmet. Having driven out of the ambush he singlehandedly evacuated his platoon commander and gunner from the stricken vehicle, still under enemy fire.
The following month, recovered from his wounds, his vehicle was ambushed again. This time a Rocket Propelled Grenade hit the front of the Warrior exploding six inches from Beharry's head and blasting shrapnel into his face, head and brain.
Severely injured he again drove his vehicle out of the ambush, passing out into a coma once clear.
Evadne Gordon
Evadne Gordon was just 19 when she joined the the Wrens, going on to become the longest-serving female member of the Royal Naval Reserve.
Joining in 1977 it was whilst studying for her A-Levels that Evadne responded to a newspaper ad calling for Reservists.

She served overseas mobilising to support British Forces in Hong Kong, and training hundreds of officers and personnel in Hong Kong, Gibraltar, Dubai, Portugal and across the UK. She was also responsible for sending and receiving transmissions from Royal Navy ships around the world.
In 2019, after 42 years Evadne retired from the Royal Naval Reserve as it's longest serving female member.