Khumi Tonsing Burton has supported RBL for over 20 years.
Having grown up in Imphal Manipur in India, where some of the greatest battles of the Second World Wars took place, she has always been a champion of Remembrance and has actively encouraged the community, especially young people, to get involved and support RBL.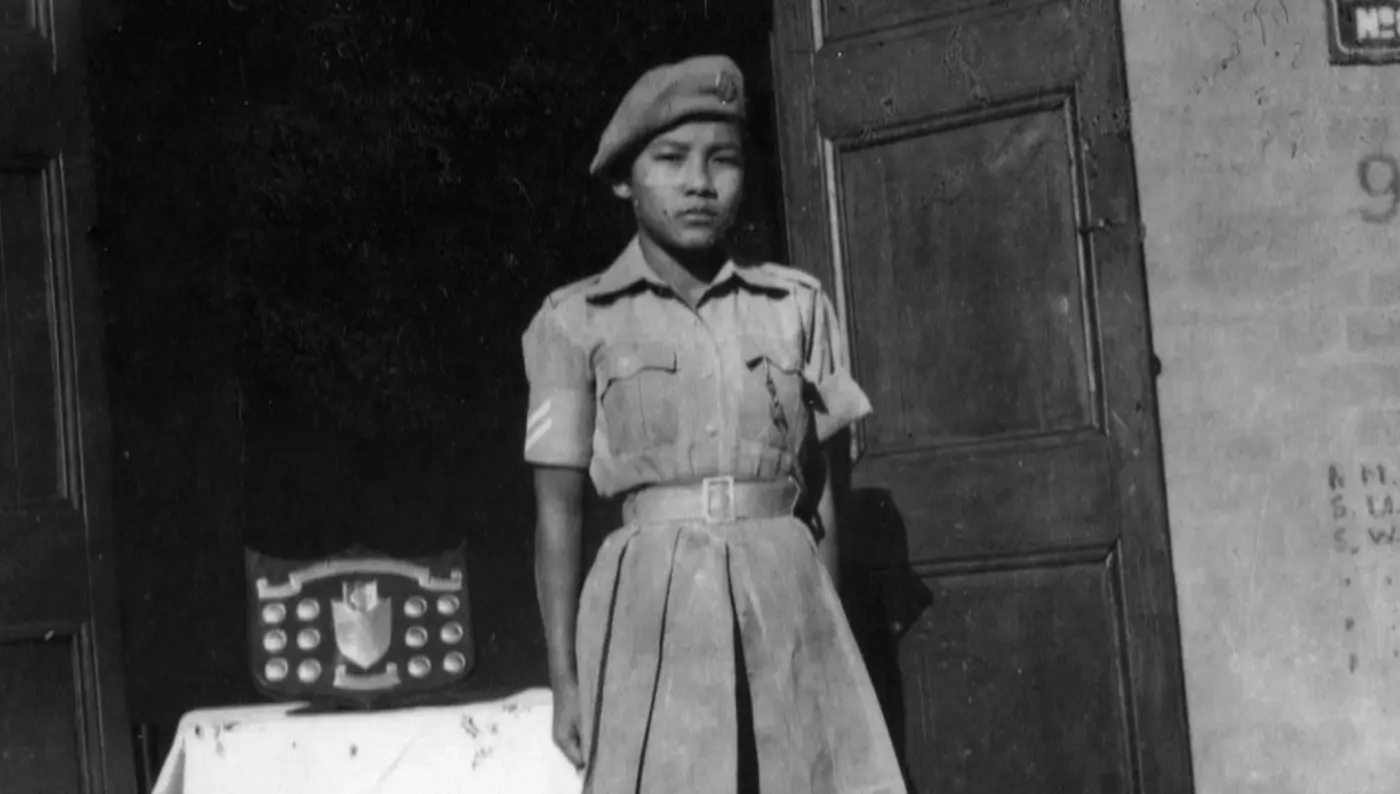 As a young girl Khumi was involved in the National Cadets Corps in Manipur India and always had an interest in the military - her uncle Pa Ralkapa fought in Burma under General Slim during the Second World War and received the Military Cross for his actions and bravery.
"I actually said to somebody the other day, if at the time, and I'm talking about in the 1950s and 60s, had my father encouraged me to join the Army, I would have joined I think," Khumi says.
"I've always had a fascination with Army life and the discipline and structure it gives."
Not wanting to follow in her father's footsteps as a Civil Servant and to avoid an arranged marriage, after studying History and Politics at Bombay University Khumi became an Air Hostess with Air India. It was on a flight that she met her husband Sidney, who had served as a Major in the Cheshire Regiment, and after three years of courtship they were married, and she moved to Wilmslow in 1976.
Getting involved in the community
Moving halfway around the world to be with her husband and having travelled a lot during her time as an air hostess, with postings in Beirut, Moscow, London and Perth, Sidney was the only person Khumi knew in the UK so she decided to get involved with the local community to meet new people and make friends in her new hometown.
Supporting her community and charities in the area has been a big part of Khumi's life ever since she moved to Wilmslow 45 years ago. She works with many charities and organisations across Cheshire and Greater Manchester, and in 2003 she was appointed as Deputy Lieutenant of Greater Manchester in recognition of her work within the community.
"I like to do it, [charity & voluntary work] I enjoy doing it. I don't do it to get any accolades or anything as such, I just do it from the bottom of my heart and giving back to the community who have accepted me," she says.
Khumi first got involved with RBL in 2000 when she started helping during the Poppy Appeal collecting in local supermarkets, shops and offices in Wilmslow.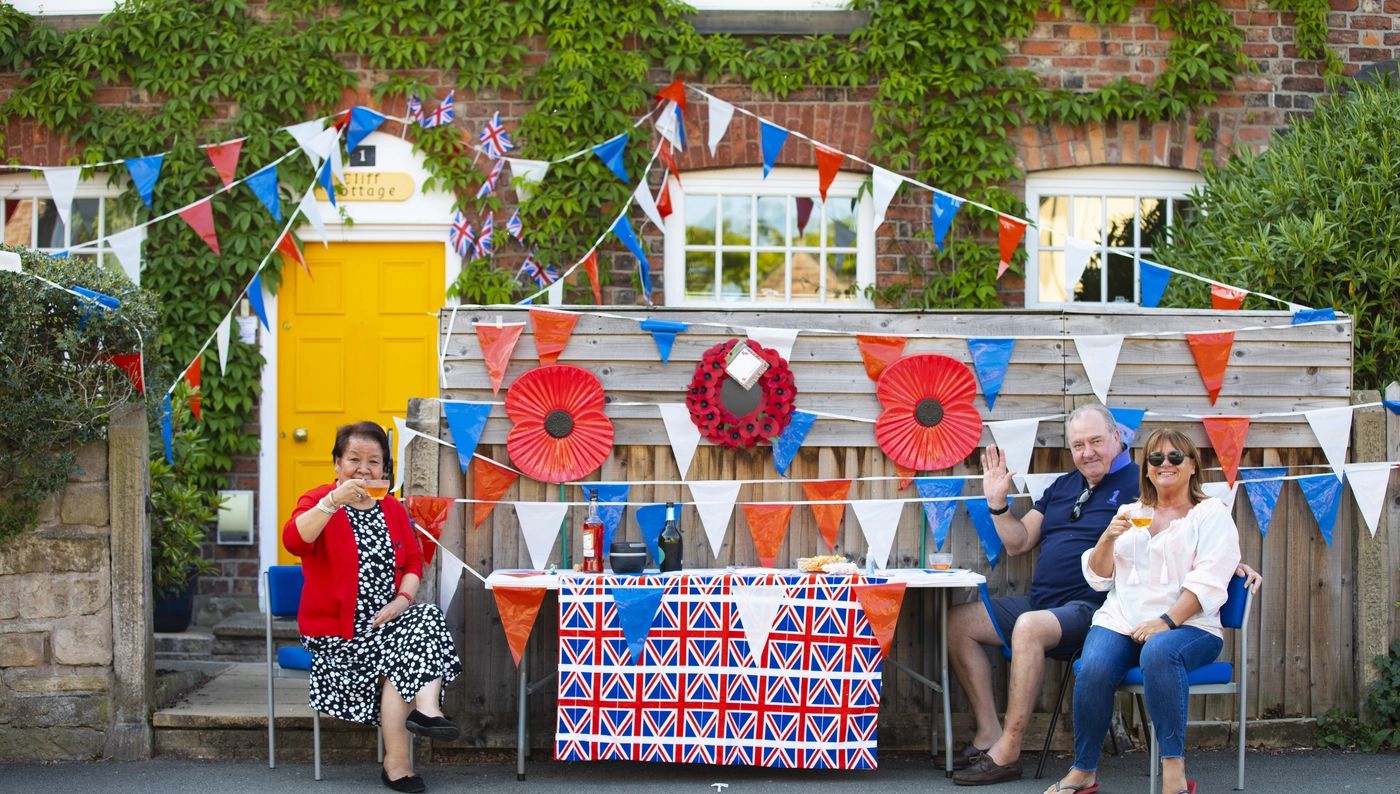 In 2002 she started the Wilmslow Street Party as "nothing happens in Wilmslow over the last August bank holiday, so I decided to organise a street party for the Queen's Golden Jubliee."
"I just wanted people to come and have a good time with their families, grandchildren and friends. I set up stalls free of charge for charities so that they are seen."
Khumi was keen to get RBL involved in the community event and approached the local branch on Grove Street to get involved. They lent her chairs and tables, and she gave them a stall to promote and recruit supporters and volunteers– which they did each year.
The event was a huge success for nine years raising money for many local charities including RBL and was attended by over 2,000 people from far and wide at its peak.
Supporting Poppy Appeal
Over the years Khumi also became more actively involved with RBL. Having been a Poppy Appeal collector for many years she was asked to become East Cheshire County Poppy Appeal Co-ordinator in 2013, a role she held until last year. It was in this role that she began to encourage young people from all walks of life to get involved in the Poppy Appeal and RBL.
"I encouraged young people to get involved in the Poppy Appeal in the hope that when they grew up they became members of RBL and continued to collect for the Poppy Appeal.
"Because of the connections with grandparents and parents' young people were willing to help and their parents were more than happy for their children to be involved as they felt they are giving back to the RBL family."
To recognise the efforts of the young people during the Appeal, Khumi organised the Lord Lieutenant of Cheshire Young Peoples' Poppy Appeal Award with sponsorship from businesses in Wilmslow for three years.
"The young people came whether it rains or not, their parents dropped them off and they gave up their time, so it's important that we recognised their efforts," she says.
"We gave them certificates and trophies from the Lord Lieutenant for their contributions during the Poppy Appeal to hopefully instil the notion of volunteering in them in the hope that the Royal British Legion will continue for another 100 years and young people will continue to support the Poppy Appeal."
Remembering war in the Far East
Having grown up in Imphal, remembering VJ Day is particularly important to Khumi and especially ensuring people remember those who served in the Far East, in particular the Fourteenth Army, which many feel is often overlooked or overshadowed by VE Day.
In 2019 she organised VJ Day commemorations in Wilmslow with the support our Rememberance Team to honour those who fought in the Far East.
"One of the best things about the RBL is that they make people aware of the many sacrifices of the older generation who fought for our freedoms which we enjoy today.
"I want to highlight that VJ Day is as important as VE Day for those people who fought for their children, grandchildren and relatives, to know that they did not fight in vain.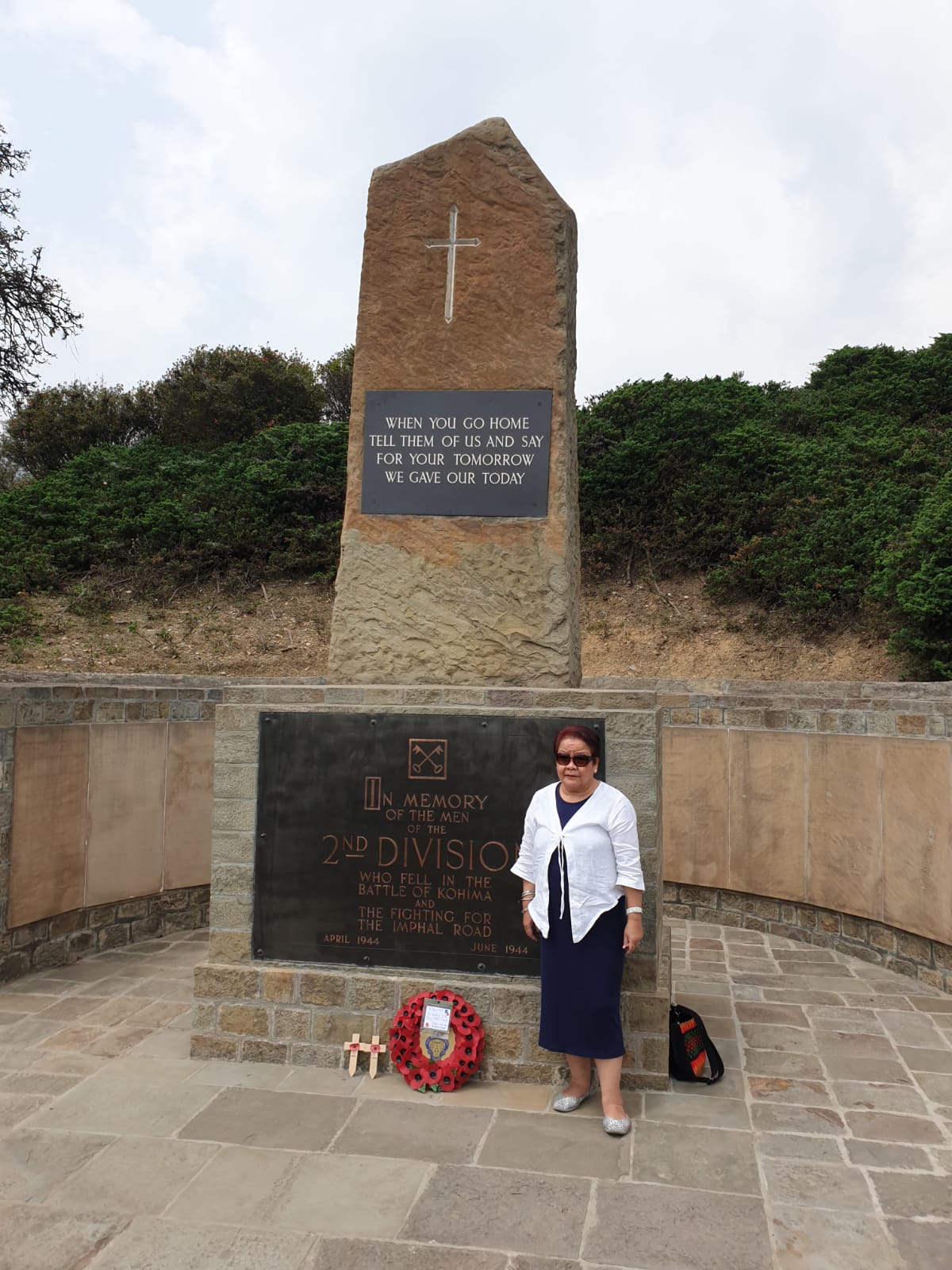 "I am also very aware that there are many soldiers whose Regiments are not recognised who fought in the Far East, as what was happening nearer home had more attention from the public.
"The war in the Far East was too remote for the majority of the British public except for those families whose members fought there - they are the Forgotten Army.
"Whenever I go home to Imphal I visit Kohima and lay a wreath at the cenotaph, which stands proudly overlooking Kohima."
Encouraging the next generation of supporters
As an RBL member Khumi continues to be a keen supporter especially encouraging young people's involvement.