Jake Shroff was struggling with isolation and living with PTSD when he reached out for help to buy a new trike to regain some independence.
In his early twenties, Jake joined the Army and served with the Coldstream Guards for five years.
After service, Jake worked in security before he began to realise he was having problems with his mental health.
"As time went on, I started to notice things were happening with my mental health and it turned out that I had PTSD," Jake says.
"There's also a lot of physical things that happened whilst I was in the Army which I never really addressed at the time. I was young and stupid and thought that my joints and legs were going to last forever, and they're not.

Hence why I applied to get a trike because it helps with my physical and mental health.
Jake lives with his partner and two stepsons – one of whom is autistic and has Tourette's which can make home life challenging.
After a particularly bad PTSD episode in which he collapsed and was assisted by the police, he was referred to RBL and our partner Walking with the Wounded for support with his mental and physical needs.
"I sometimes collapse, and when I come back around I can sometimes be disorientated which can affect my behaviour. And it was actually the police who put me in contact with Walking with the Wounded because it's a thing that the police and the fire service use.
"If it wasn't for the right officers dealing with me at the time, as one suffered with PTSD themselves from the military, I wouldn't know where I would be now."
Referred to Walking with the Wounded for support for his PTSD, Jake's partner suggested he should contact RBL for support as he was desperately in need of a new trike.
"I've always liked to be out and about because it clears my head. If I'm stuck inside too long, it can cause no end of problems for me.
"I used to have a recumbent trike, but it was a pretty cheap and nasty one, the frame was bending and it just wasn't good enough for what I needed it for.
"My partner could see that I was getting really depressed with not being out and about, which also has knock-on effects within the household, so she said; 'why don't you go through the British Legion to see if they can help you.'
After an initial assessment we helped purchased a new trike for Jake through Ice Trikes last year (2020), and the company also bought a bike for his son so they can go out together.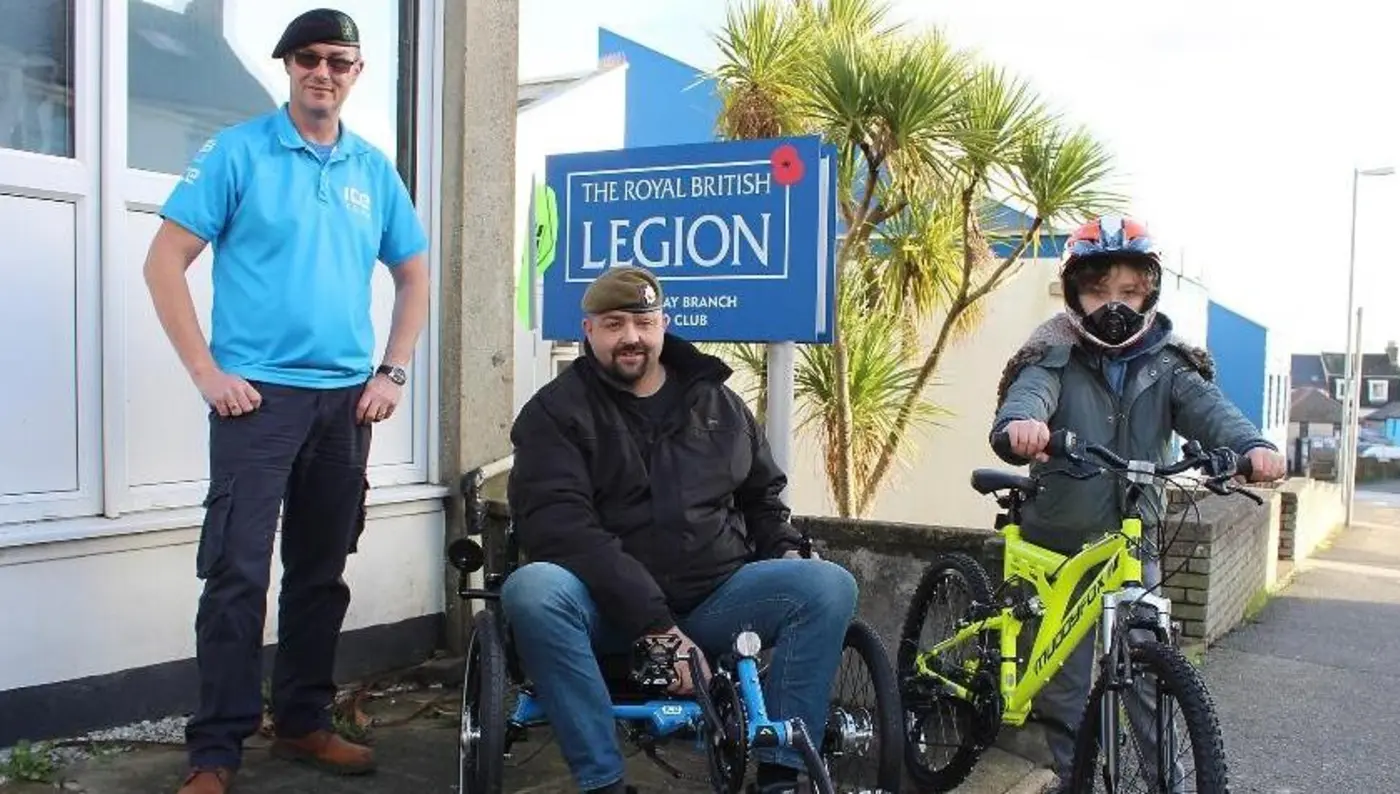 Jake says the new trike has been a 'lifesaver' and says he can't thank those who helped him enough.
"I don't think I've actually got words. I mean, they've not just given me a bike but they've given me a new lease of life, to be honest.
They've actually made me realise that there is actually light at the end of the tunnel.
"The bike gives me the headspace I need, and it's already improved my physical fitness and joints no end. My legs have improved, my back's improved, I've started to lose weight and my headspace is improved. And any time there is any stress in the house, I can just get the bike out of the shed and go out for a couple of hours until everything's calm down.
"It's been a bit of a lifesaver, to be honest."
Mental and physical wellbeing
From expert recovery and rehabilitation, to much-needed support, we're here to ensure the Armed Forces community can access any help they might need.
Get support
"Living with PTSD has put things that I wanted to do on a back burner, but now I've started to get help from the British Legion and Walking with the Wounded I'm starting to get my life back on track."
Having seen the benefits of asking for help, Jake also wants to encourage others who may be struggling with life after service to reach out for support.
"I am stubborn and if I think something is not going to help, I just won't do it. But no matter how hard it is and no matter how bleak you think things are you've got to take that step.
"If you think training's bad, if you think going to war is bad, anything in the military you think is tough, actually taking that first step to get help is the hardest thing you ever, ever do in life.
"But, once you do take that step, you'll start to think, 'what was what was I worried about?'.
"Honestly, it is hard because you're going to have to start talking about things you don't want to talk about. But when you do go and get the help it's the best thing you'll ever do."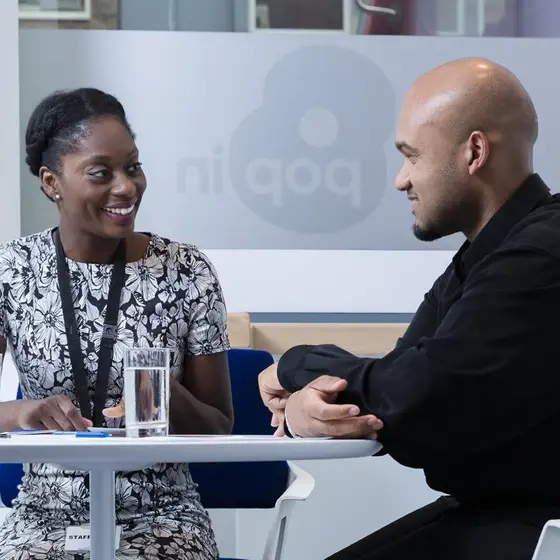 Get support
Our support starts after one day of service and continues through life, long after service is over.
Find out more