Rifleman Martin Skirth will spend Christmas apart from his family this year, so we sent them a special Royal British Legion Christmas pudding as part of our Together at Christmas initiative.
Like many of those currently serving in the Armed Forces, Martin will spend this Christmas apart from his family as he is currently on tour in Cyprus as part of Op TOSCA with 6th Battalion the Rifles.
A different Christmas
"A normal Christmas for me would be myself and my wife in the morning enjoying Christmas morning as it should be and then heading off for a day of fun and games and a lovely meal with family," says Martin.
"That's normally my mum, my sister and her family all getting together and having a big Christmas day together - eating far too much and playing silly games.
"Obviously this year that's going to be completely different because of me being out here - so I'll be around a different family which is fine for me because all the troops out here will make what we can of it and enjoy it as best we can.
"But for family back home with the restrictions I'm not sure what's happening for them.

"I'll probably be on a Facebook Messenger call with my wife on Christmas day and try and message the family and show them that I'm happy and upbeat where I am, but also really quite sad to be not there with them."

Martin originally joined the Army 1994, leaving in 2001 after an operational tour of Bosnia and three years in Northern Ireland with 25 Engineer Regiment.

He subsequently worked as a prison officer for 11 years before he went into double glazing sales and became a Cadet Force Adult Volunteer.
It was this that made him realise how much he loved life in the Army.
An encouraging wife and a chance encounter with an ex-6 RIFLES recruiter led him to join the Reserves in 2018.
Martin was encouraged by his wife to use Op TOSCA to gauge whether Regular life would suit him so many years on. To do so, he left his civilian job, though this was partly due to the pandemic.
"It's totally turned everybody's lives upside down," says Martin
"But it's actually made me and my wife change our thought process on life in general and what's more important to you - which is why I want to go back into the regular Army."
Festive cheer
To bring some Christmas cheer to members of the Armed Forces community, we sent them special Christmas puddings that we're mixed by four generations of The Royal Family, and hosted virtual festive 'get togethers' online.
Together at Christmas
"To be a part of something like this is quite special," says Martin.
"I have a friend who you helped support through very dark times with PTSD and seeing how he's evolved with that support made me want to be a part of what you're doing to spread your message of support.
"My wife supports the Poppy Appeal at work every year and she was emotional when I told her about it.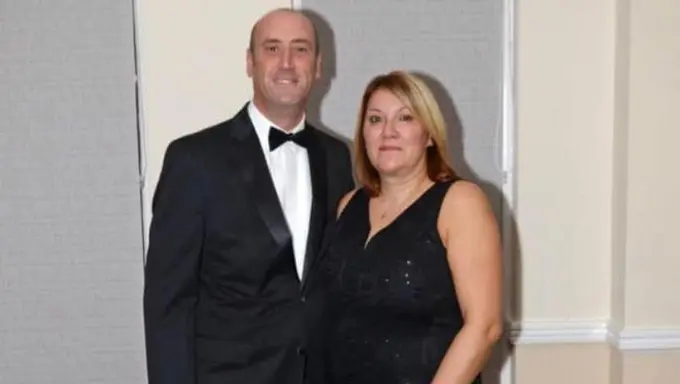 "I haven't had a chance to speak to her since the package arrived, but she sent me a picture straight away saying how nice it was and how pleased she was to be involved.
"It's not just about serving soldiers and ex-servicemen, it's about the wider community and families. It means a lot for myself and her to be involved."
Although Martin will still be working on Christmas Day, he is looking forward to some Christmas military traditions.
"Our work pattern is continuing because the mission out here continues regardless of what day it is," he says.
"But we will sit down for a Christmas dinner in the cookhouse here and all get together as one big family.
"It will be nice and hopefully the age-old tradition of the military will continue with the Officers and Seniors serving it to us!"